Three Chords & the Truth: Country Music's Greatest Songwriters #9 Jimmie Rodgers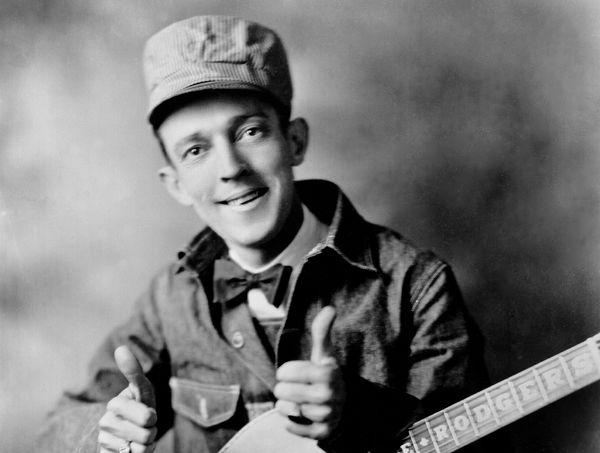 Acknowledged as "the father of country music," Jimmie Rodgers' songs  (composed over only a six- year span) provided the template for future greats such as Hank Williams, Lefty Frizzell, and Merle Haggard. Along with The Carter Family and Woody Guthrie, Rodgers sang about common people in a simple and profound way, never omitting the troublesome woes of poverty, injustice and vice. He was one of country music's first stars, and perhaps its very first folk hero.  
With the onset of the Great Depression--and the worsening condition of his tuberculosis--Rodgers never slowed his pace, still touring across the country and recording (even performing at fundraisers for the Red Cross to aid families afflicted by the Depression). Several of his best songs were written by Rogers himself, including "T For Texas," "Waiting For A Train," and "Muleskinner Blues". Had he lived past the age of 35 it's likely that he would have composed several more classics. As it stands, his compositions are among the most widely recorded and revered in the American songbook.