Three Chords & the Truth: Country Music's Greatest Songwriters #8 Willie Nelson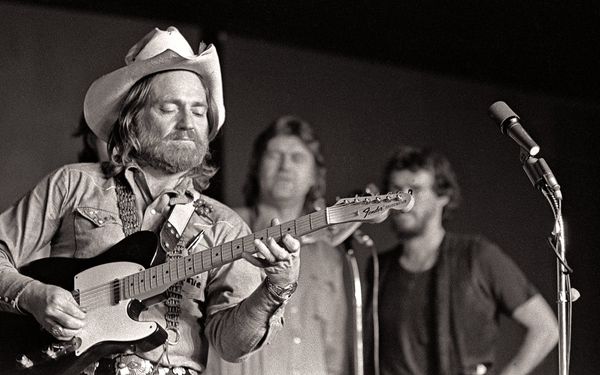 If Willie Nelson had never left Nashville in the early 70's there's a chance he'd be one of the more obscure names on this list, rather than one of the most recognizable. Willie's songs were some of the most popular of the 50's and 60's, including such signature hits as "Crazy," "Hello Walls," "Funny How Time Slips Away," and "Family Bible"--each of which is a country classic. But though Willie wrote them, he didn't make them famous--and other artists success with them didn't succeed in making him a household name.
 Finally, frustrated that his own recordings were going practically unnoticed, Willie retired and moved back to Texas to try his hand at pig farming. In an unforeseen turn of events (some might call serendipity), Willie found himself at the center of a vibrant musical culture in Austin, which became the focal point of the Outlaw movement that would dominate country music for much of the 70's. 
Emancipated from the shackles of Nashville's creative and cultural conservatism, Willie made some of the most exciting music of any genre, revolutionizing country music in the process. Albums like Shotgun Willie and Phases And Stages provided him with artistic credibility, but the unlikely success of Red Headed Stranger catapulted him to star status. Suddenly Willie was in the position of drawing from other writers for hits, which he did to great effect on Stardust, a collection of jazz standards, which was another huge critical and commercial success for him.
 Willie became a less-prolific writer from the 80's on but maintained a rigorous touring and recording schedule. He is a country music legend and an American icon, with a list of career accomplishments that stretch almost as far as the miles he's traveled. And his songs, such as "Good Hearted Woman," "On The Road Again," and "Night Life"--in addition to the aforementioned classics--certify him as one of Country's all-time great songwriters.