Three Chords & the Truth: Country Music's Greatest Songwriters #6 Kris Kristofferson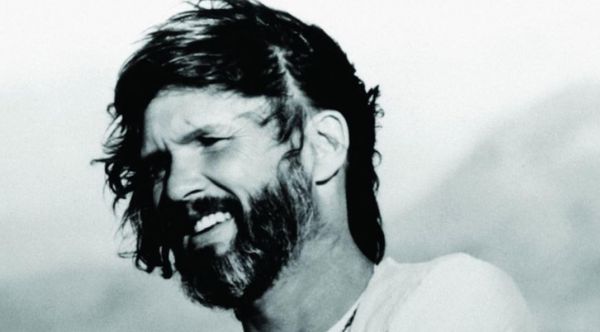 Kris Kristofferson's songs brought country music forward culturally and artistically in the 1970's, supplying it with literary credibility and rock 'r' roll swagger--and attracting a new audience in the process. He understood literary device--having obtained a Master's degree in Literature from Oxford--and he understood the common man--serving stints in the Army and as a janitor. He used a poetic approach, but relied on everyday imagery in his songs--effectively merging country with the counter culture (at a time when the two camps were idealistically, and sometimes violently, opposed).
 His first big break was when Roger Miller recorded three of his songs--including "Me And Bobby McGee"--in 1969. By 1970 he had a recording contract, and released his first album, comprised of his own versions of his songs. It was immediately evident that his voice was too rugged for the radio, and album sales were unremarkable. Still his songs continued to be hits for other artists, including Ray Price's rendition of "For The Good Times," the posthumous release of Janis Joplin's recording of "Me And Bobby McGee," and Johnny Cash's reading of "Sunday Morning Coming Down" (which caused some controversy because it featured the word "stoned," which Cash refused to edit).
His songwriting reputation finally paid off with his next release, The Silver Tongued Devil And I, which became a Top 10 hit. A romantic and creative partnership with Rita Coolidge finally established Kristofferson as a star, with the duo winning a Grammy. By this time both pop and country audiences were turned on to Kristofferson so he made the next logical leap--movies, co-starring with Hollywood notables such as Burt Reynolds and Barbara Streisand and working with legendary directors Sam Peckinpah and Martin Scorsese. 
Though his cinematic and musical success as a performer has been erratic since the 80's, Kristofferson has remained a constant presence in both mediums. His last commercial breakthrough came courtesy of his membership in The Highwaymen (alongside Johnny Cash, Willie Nelson, and Waylon Jennings), as his solo work has become increasingly personal and political. Over 450 artists have recorded his songs, making him one of the most popular songwriters in the 20th Century. Given the depth and quality of his compositions, it's likely Kristofferson's legacy should extend throughout the 21st Century as well.