Three Chords & the Truth: Country Music's Greatest Songwriters #4 Dolly Parton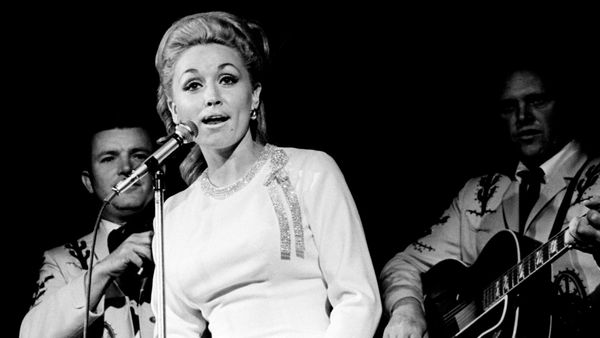 Few performers in Country music can match the success and longevity that Dolly Parton has had. Almost no one has been as prolific as a songwriter. Her theme park, movie roles, and record sales often overshadow the fact that she has composed over 3,000 songs--including classics such as "Jolene," "I Will Always Love You," "Coat Of Many Colors," and "In The Good Old Days (When Times Were Bad)". 
It wasn't a rocket ride to stardom for Dolly, however, despite her distinctive soprano and Barbie doll image. For several years she performed with Porter Wagoner on his television show and as a recording partner, but a substantial solo hit eluded her. Finally she had an unexpected success with her version of Jimmie Rodgers' "Mule Skinner Blues," followed by her first number one single, "Joshua". From that point on the hits rarely ceased. 
"Jolene" was another massive hit for Dolly, and even crossed over onto the pop charts (a place she would revisit throughout her career). She composed "I Will Always Love You" for Porter Wagoner after dissolving their duo, which went to number one on the country charts and later became one of the biggest-selling singles ever when Whitney Houston recorded it. With the dawn of the 80's Dolly was starring in movies and recording increasingly Pop-oriented material, expanding her success exponentially. 
Her chart presence became more erratic during the late 80's and 90's, but she continued to release stellar work hearkening back to her country roots. Dolly has served as one of country music's greatest ambassadors, honoring its traditions while making it contemporary and attracting new audiences. Behind the image, the business savvy, and the celebrity is an artist who represents the best country music has had to offer in its storied history; one of the few true living legends.