You Could Live Without the First Two Bottle Rockets Albums, but Why Would You Want To?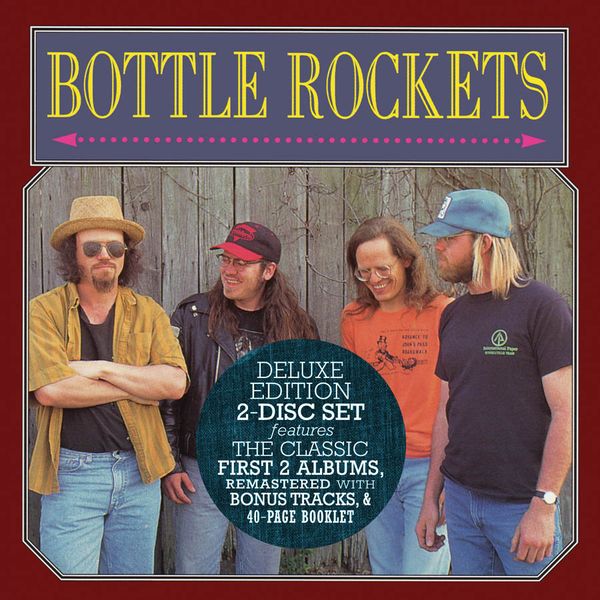 So-called "alt country" seem poised to conquer the mainstream in the 1990's, buoyed by Uncle Tupelo, Whiskeytown, The Old 97's, and scores of others as the decade progressed. Despite being adorned with critical praise and earning hipster loyalty, there was never the commercial watershed so many anticipated. Soon, either as a result of creative growth or the unwillingness to go back to their day jobs, most of the integral artists changed their sound--some even forsaking their country roots altogether. 
Out of all the bands who set the stage, The Bottle Rockets were the best and most believable. They were a little too smart to be just good ol' boys but not smug enough to revel in irony for its own sake. Combining raw Southern rock, classic honky tonk and providing it with punk ethos, The Bottle Rockets could have been--and should have been--the guiding light for roots music going forward. Instead, a series of label gaffs and a shift in the record-buying public towards watered-down Americana prevented them from making a serious dent on the charts. Somehow, though, the band never seemed to miss a step, and kept cranking on all cylinders...until breaking up unceremoniously this week. 
To be truly objective about The Bottle Rockets is to admit that their early work is still their best. The Brooklyn Side, their second album and major label debut, is an undisputed alt country classic. It paints a picture of rural and working class life that's anything but glamorous, populated with single mothers, shady cops, armchair sports enthusiasts and folks just trying to make it paycheck to paycheck without crumbling under the weight of economic disparity. But the only times when the songs stand in judgement is when taste-making (or trend-following) hipsters, opportunistic conservatives or someone trying to duck out on their responsibilities gets involved. The message of The Brooklyn Side is pretty clear: don't stick your nose where it doesn't belong if you don't want it to get flattened.  
The Brooklyn Side is certainly deserving of its classic status but their first, self-titled, album shouldn't be overlooked. More rock and more country than its predecessor, it's chock-full of songs that should be in the alt country lexicon including "Kerosene," "Wave That Flag," and the rip-and-tear "Manhattan Countryside". Stacked next to The Brooklyn Side on Bloodshot records' 2013 compendium, it makes it hard to decide on a favorite. If you already own these two albums, there's another album's worth of bonus tracks--including early versions of "Indianapolis" and "Smokin' 100's Alone" and a cover of Neil Young's "Farmer John" that make this too good to pass up. You could live without it, but why would you want to?