Three Chords & the Truth: Country Music's Greatest Songwriters #7 Cindy Walker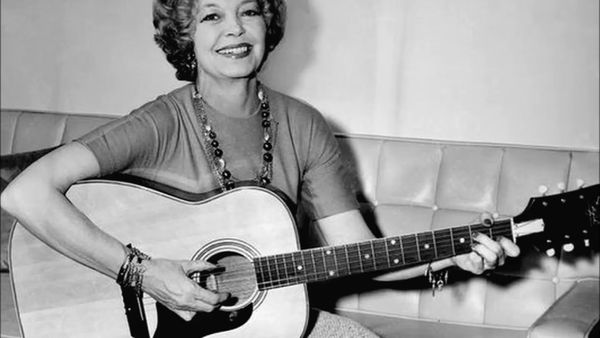 Cindy Walker's songs, such as "Bubbles In My Beer," "Warm Red Wine" and "I Don't Care"  dominated honky tonks and barroom jukeboxes in the 1940's and 50's. But unlike many of the writers on this list, Walker didn't write from personal experience. Unlike what the lyrics of her song might suggest, Walker wasn't known to frequent bars--or even indulge in romantic entanglements--but she was known well (at least in musical circles) for her talent. 
Her songwriting career got off to an unlikely start. While visiting Los Angeles with her parents, they passed Bing Crosby's office. Cindy demanded that the family stop, and pitched as song she had written, "Lone Star Trail," to Bing's brother. The next day she was singing it in front of the crooner himself on a movie set, and he decided to record it. From there her songs made their way to stars such as Gene Autry, Eddy Arnold, Webb Pierce, and Bob Wills--who recorded several of her compositions. 
Walker herself had no desire for the limelight, and focused solely on her songwriting, contributing hits to Ray Charles, Dean Martin, Roy Orbison, Merle Haggard, and Willie Nelson (who recorded an entire album's worth of her songs in 2006. It's estimated that over 500 Cindy Walker songs have been recorded--and 400 of them were hits. Throughout her life and success she remained as unpretentious as her songs (which are a testament to "three chords and the truth").