Three Chords & the Truth: Country Music's Greatest Songwriters #2 Hank Williams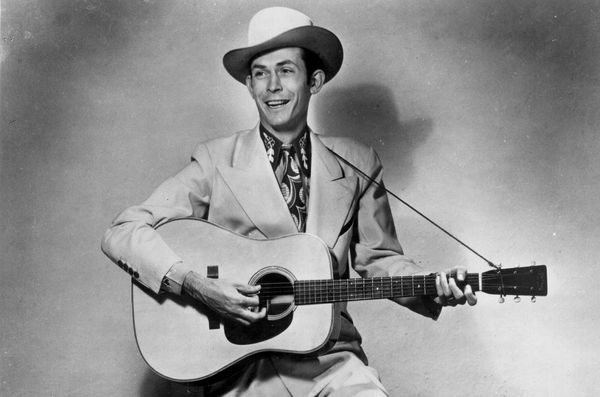 Despite only living 29 years, Hank Williams survives as the most important country music singer of all time. No other artist has approached rivaling his legend, or has left behind a body of work as popular or influential. 
His voice wasn't pretty, his appearance was often emaciated, and his personal life was a disaster, but audiences empathized with him instead of judging, and Nashville couldn't ignore his songs or his charisma (even when they wished they could ignore his behavior). 
All accounts cite Hank as having a dual nature--one that fluctuated between flights of inspiration and fits of rage and self-destruction. His songs were a mirror to his troubled soul; often lovelorn, sometimes rowdy, and occasionally spiritually reflective. No other country singer has as many songs that are sung in honky tonks on Saturday nights and churches on Sunday mornings. 
His voice--rough-edged as it was--was capable of being cantankerous, cooing, defiant, or moaning, depending on the song. As many times as his songs have been recorded, and by as many artists, none has ever equaled Hank's performances. His list of compositions is even more staggering--especially considering his brief life: "I'm So Lonesome I Could Cry," "Cold Cold Heart," "I Saw The Light," "Your Cheatin' Heart," and "I Can't Help It (If I'm Still In Love With You)" alone would place any artist on this list, but only scratch the surface of the classic songs Hank penned.  
The name Hank Williams will forever be synonymous with country music, regardless of Nashville's continued efforts to distance itself from its roots. But Hank doesn't just represent a genre or an era in music, he embodies the human experience as few artists of any medium have.